Als dropshipper koop je continu producten aan van Aliexpress met je zakelijke credit kaart. Deze producten zou jij kunnen inbrengen in de belastingen maar zonder factuur gaat dat natuurlijk niet. Je hebt de hele website van Aliexpress van kop tot teen onderzocht en wat blijkt? Geen facturatie-mogelijkheden.
Zelf had ik hetzelfde probleem in het begin: mijn boekhouder vroeg mij om de facturen van mijn aankopen en ik wist totaal niet hoe ik deze moest verkrijgen. Ik ging het zelf aan de leveranciers van Aliexpress gaan vragen maar ook zij konden mij niet helpen.
Ik vroeg mijn boekhouder nog eens of ik het écht een factuur moet zijn en niet gewoon een screenshot, maar neen, dat gaat niet. Een factuur is de enigste manier om je Aliexpress aankopen te bewijzen en zo in te kunnen brengen in België en Nederland. Compleet in paniek begon ik dus google ondersteboven te halen.
Na enkele uren opzoeken (ja dit is al even geleden, veel over dropshipping was er niet te vinden!) kwam ik uiteindelijk op de extensie die mijn leven (of toch mijn bankrekening) heeft gered: Ali invoice.
Aliexpress facturen via Ali Invoice
Ali invoice is een simpele google chrome extensie die je hier kan downloaden.
Deze extensie is momenteel de enigste manier om legale facturen te genereren via Aliexpress die geldig zijn in België en Nederland.

Hoe verkrijg je Aliexpress facturen via Ali Invoice?
De extensie is poepsimpel! Om facturen te genereren moet je gewoon de extensie geïnstalleerd hebben en ingelogd zijn op Aliexpress.
Stap 1. Log in op Aliexpress en ga vervolgens waar "Hi, Dean Devos" staat en klik op "my orders/mijn bestellingen".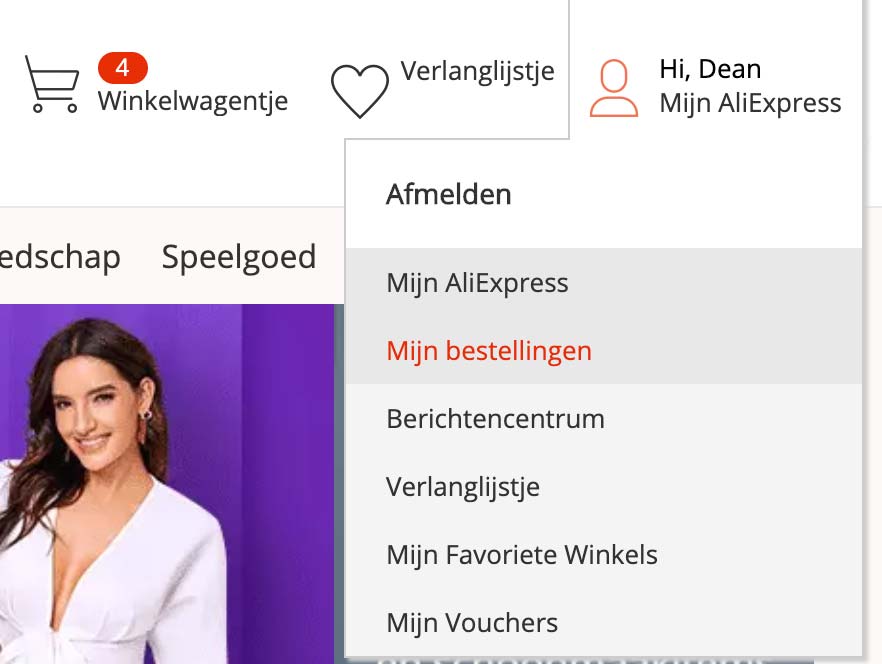 Stap 2. Vervolgens filter je de "date range" op het kwartaal/maand waarvan jij de facturen wilt genereren en klik je op "search".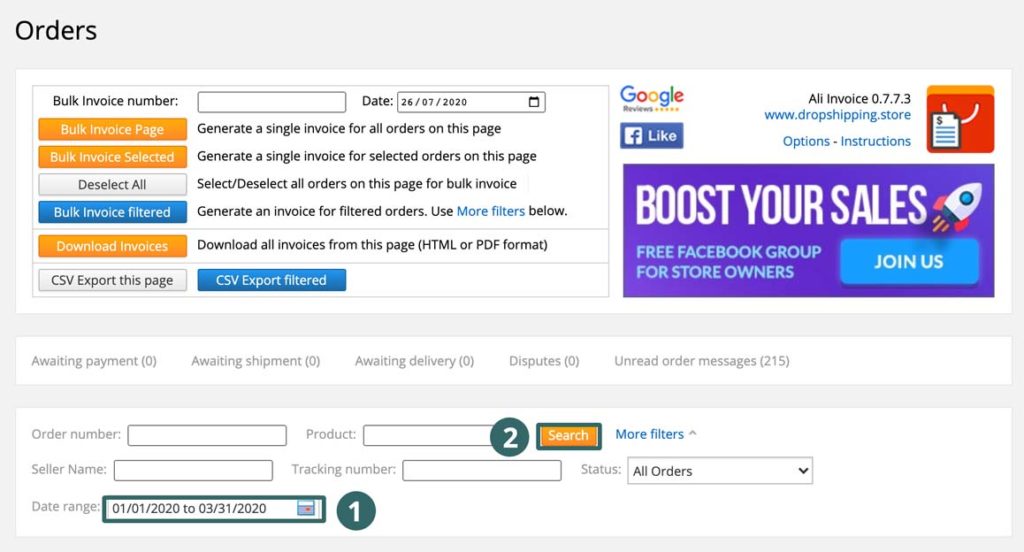 Stap 3. Daarna klik je op "bulk invoice filtered" om de aliexpress facturen van die gefilterde dagen te genereren.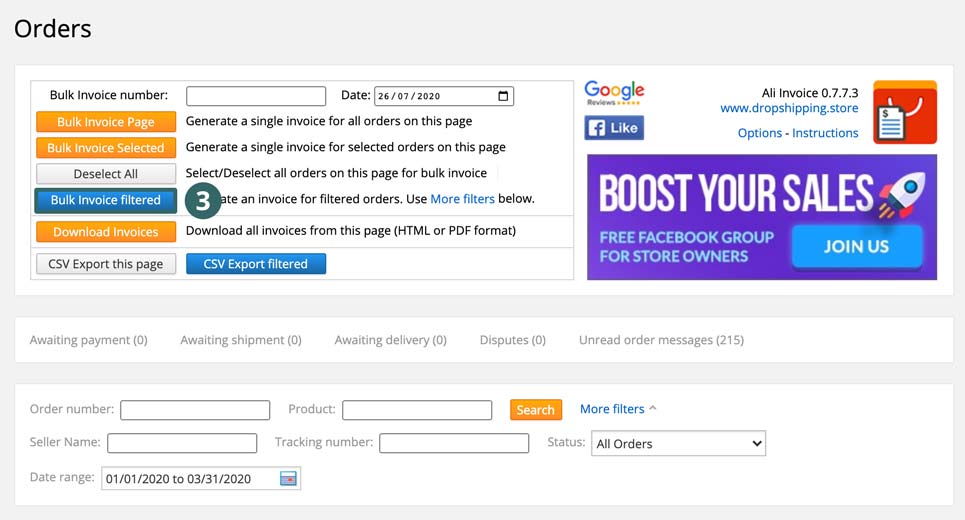 Stap 4. Wacht even (hoe meer orders je hebt geplaatst, hoe langer het duurt) en dan krijg je al jouw bestellingen op één factuurtje. Hier kan je vervolgens naar "print this invoice" gaan om ze af te drukken of om te zetten naar een PDF document dat je kan mailen naar je boekhouder.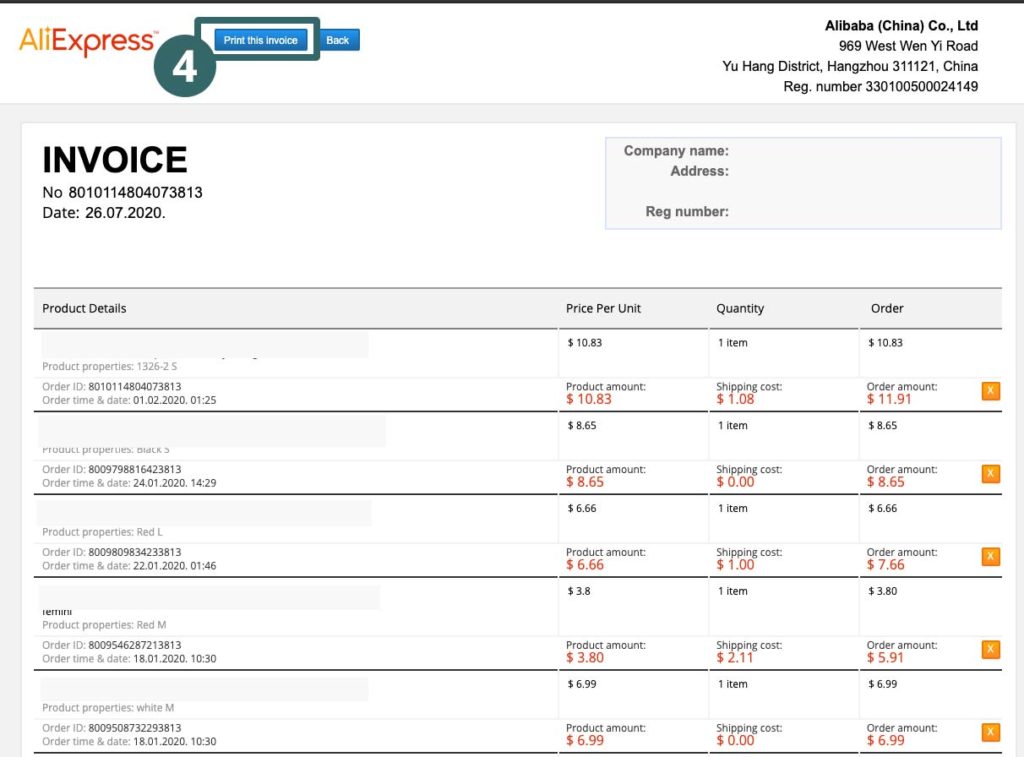 *je kan ook van elk product apart een aliexpress factuur genereren door op de "ali invoice" knop te drukken naast het product. 
*De eerste keer dat je aliexpress zal gebruiken moet je eerst je legale gegevens ingeven zodat deze op je factuur zullen komen. Dit kan je doen door naar 'mijn orders' te gaan en vervolgens op 'options' te klikken. Hier kan je al jouw bedrijfsgegevens zoals BTW nummer en adres ingeven, deze zullen dan op jouw factuur komen.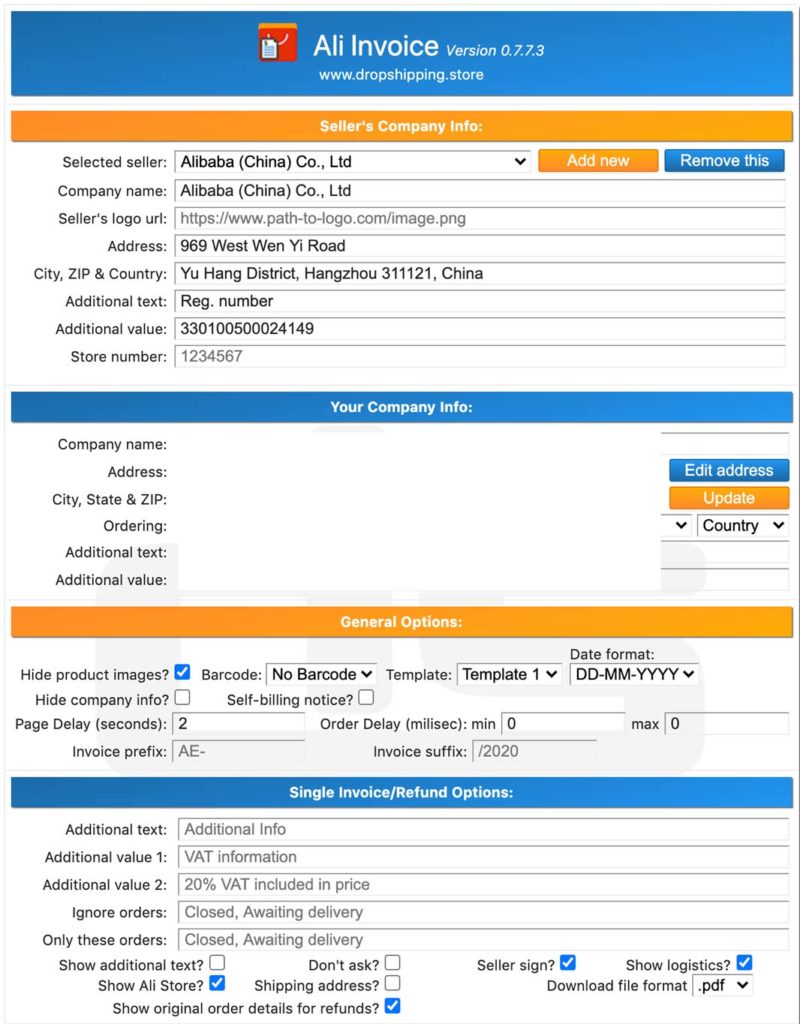 Hoeveel kost Ali invoice?
Neen, Ali invoice is niet gratis. Om elk kwartaal legaal jouw verkoop te kunnen ingeven zal je de extensie moeten kopen. Dit kost je 40$ (omgerekend €34,-) voor een jaar of 60$ (€51,-) voor een life-time licentie.
Maar natuurlijk heb je geen andere keus. Zonder de extensie kan je je facturen niet legaal ingeven en dan kom je natuurlijk in de problemen, moet je meer belastingen betalen enzovoort. Voor een klein bedrag van zo'n 50 euro ben je voor de rest van je leven verlost van de facturatie kopzorgen. Het is een kleintje om legaal in orde te zijn en zonder problemen te starten met dropshippen.
Conclusie: Aliexpress facturen verkrijgen is simpel!
Facturen aanmaken via Aliexpress is dus heel simpel, je moet gewoon de Ali Invoice extensie geïnstalleerd hebben. Nu moet jij je dus geen zorgen meer magen over de legale aspecten en kan jij je volledig focussen op het opschalen van jouw dropshipping store. 😉
Wil je starten met Dropshipping?
Wil je Dropshipper worden? Mijn blog helpt je hiermee. Zo heb ik tientallen artikelen geschreven om jouw op weg te helpen met dropshipping. Helemaal gratis natuurlijk.
👇 Bekijk mijn dropshipping leercentrum
---